Rove Carts Review of 2023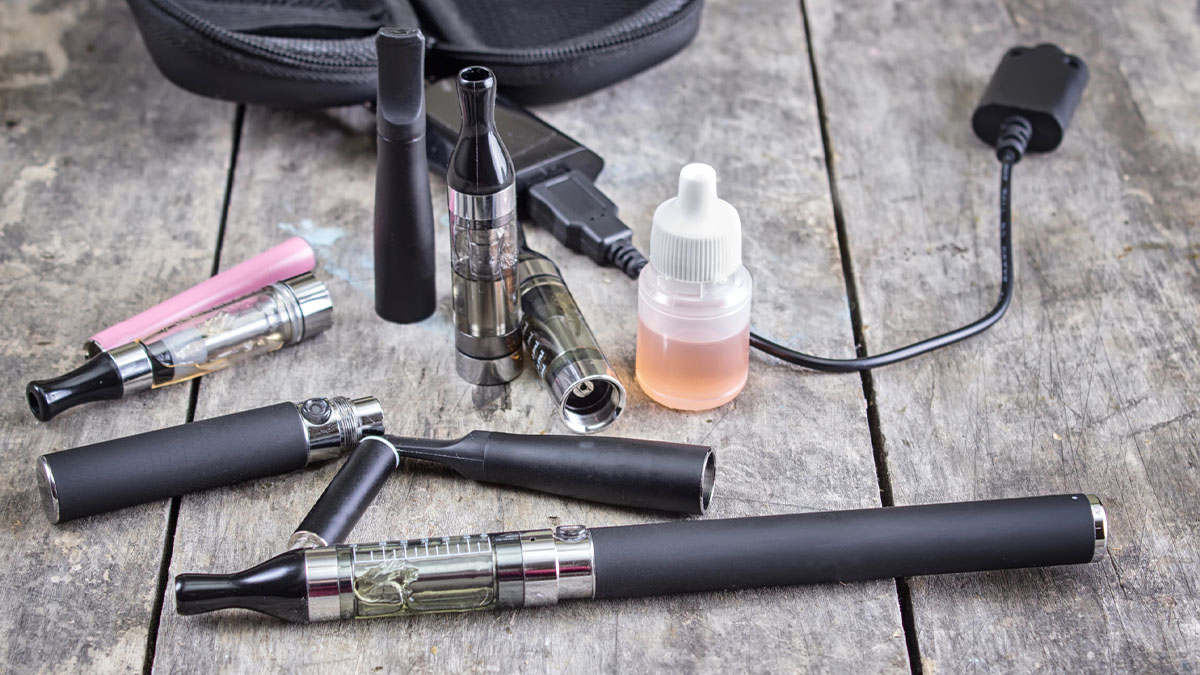 Weed users who've switched from smoking to vaping have discovered that there are a number of benefits to using a vaporizer or vape pen. It's healthier, it's more discreet, it's more convenient, and it tastes better.
They've also discovered, however, that it can be difficult to shop for high-end vape cartridges.
There are certainly some well-known, high-quality brands. But unless you're buying your weed carts at licensed dispensaries in certain states, you may not be able to find the big-name brands.
Or even worse, you may end up with counterfeit knock-offs that are substandard, contaminated, or even dangerous.
Rove carts are among the best-known cannabis vape cartridges, and they're a top-shelf product. Unfortunately, they're also among the most prominent fakes available on the black market.
Let's dig into what makes Rove carts so good, and what you can do to avoid being ripped off.
Who Makes Rove Carts?
Rove Brand was one of the first cannabis companies to begin selling high-quality cannabis cartridges in the California market.
It began selling weed carts in the mid-2010s and has grown to become one of the biggest players in the American legal marijuana industry. It now has annual sales of more than $30 million and sells its products through dispensaries in six states: California, Nevada, Arizona, Oklahoma, Michigan, and Massachusetts.
In 2016, Rove began a major expansion to bring its product design and manufacturing operations in-house under one roof. It has since expanded its product lineup to include live resin and diamond crystals for dabbing, infused pre-rolls, and other cannabis products. The company also sells lines of vape pens, batteries, and dab devices.
Rove Brand products have won a number of Cannabis Cup awards, including the 2021 Emerald Cup for best CO2 cartridge.
A Look at Rove Carts
Rove Brand's disposable carts are made from glass and copper, with a ceramic core and dual coils for efficient airflow. There are 500 milligram and one-gram carts, designed to fit universal 510 threaded vape pens. They're all nicely designed and solidly built. One added touch: the cartridges (and packaging) are color-coded to identify whether the strain they contain is sativa, indica, or hybrid.
Rove sources its cannabis from a network of California organic growers and uses subcritical CO2 extraction to remove oil from the hemp. All production is integrated vertically and done in company-owned California facilities, and the product formulations are proprietary. THC content can top 80% with some products and no fillers are added to the oil, only terpenes.
(There's been a long-standing battle between Rove and the person who created the original formulations, who left the company in 2018. They've hired a new "formulation specialist" who has a culinary background, and the quality of the carts hasn't seemed to be affected.)
The Rove Carts Product Line
Rove Weed Oil Cartridges
These carts provide a clean hit, and they are able to produce some of the biggest clouds you'll get from any pre-filled cannabis cartridge. There's one hitch, though. The oil is thick, so you'll need to preheat it for a few seconds before taking a hit. If you have a battery with a preheat function, that's the best way to enjoy Rove carts.
Some of Rove's competitors sell cartridges containing dozens of different weed strains. Rove's offerings are much more limited, as the company prefers to emphasize quality over quantity. The regular Rove weed oil selection of carts:
Sativa: Haze, Punch, Tangie, Waui
Indica: Ape, OG, Kush, Lychee, Skywalker
Hybrid: Bellini, Cookies, Dream, Glue, Sherbet
You can tell from the strain names that many of these products are proprietary creations. For example, Dream is a cross of the well-known Blue Dream and Strawberry Cough that you won't often find elsewhere.
Rove also offers limited edition strains from time to time; the latest we've seen is Apple Pie. Each dispensary that is affiliated with the company will offer different selections, of course.
Rove Featured Farms
We've mentioned that Rove has added live resin carts to their product lineup. They're sold, along with cured resin carts, under the brand name Featured Farms.
The live resin carts are the ultimate vape product sold by the company. Live resin is extracted with butane from cannabis plants that have been flash-frozen immediately after being harvested; that process preserves the greatest amount of cannabinoids and terpenes — meaning the resin has the highest potency and best flavor.
Among the Rove Featured Farms live resin carts currently on the market: Alien Rock Candy, Burtz, Chem Special Reserve, Clementine, GMO, Goji, Pinot, Platinum Scout, and Punch Berries. Expect to see more in the coming months.
Are Rove Carts Legit?
Lots of them aren't. Legitimate Rove carts are only sold in licensed dispensaries in California, Nevada, Arizona, Oklahoma, Michigan, and Massachusetts. They're not available in dispensaries in other states, and they're not currently available to consumers online.
That doesn't mean you won't see Rove carts in dispensaries in your area, or in online stores. Unfortunately, they're black-market knock-offs.
Rove is just one of the many high-end cannabis producers whose products are widely counterfeited, with the help of Chinese companies who sell fake Rove carts and packaging to disreputable marketers. The chances are excellent that if you see Rove products anywhere except in dispensaries in the states we've mentioned, they're fake.
How can you be sure that you're purchasing authentic Rove carts?
Stickers with lab results used to be the easy way to distinguish real carts from fake ones, since knock-off manufacturers didn't have those stickers. They just printed "THC data" right on the box. These days, many black-market producers counterfeit the lab stickers, too.
Rove, like other companies, has fought back. They now put a QR code on each cart package, and if you scan the QR code and contact the company with the number you see displayed, they'll confirm that you've purchased a legitimate Rove cart.
Even better: check the Rove Brand website and search for a licensed dispensary near you that's a Rove partner. That will guarantee you're shopping at a store that carries the real thing.
Rove Carts: FAQ
Q: What difference does it make if Rove carts are authentic or fake?
A: It can make a huge difference. For starters, black-market vendors don't put high-quality Rove cannabis oil into the carts they buy from China; they fill the carts with whatever they happen to have available. In short, the product will probably suck. Even worse, many disreputable vendors use oil that contains high levels of contaminants like heavy metals or pesticides, or water the oil down with "cutting agents" that have been linked to lung diseases.
Q: I've heard that Rove carts are ridiculously expensive.
A: They're not cheap; you could pay as much as $100 for a one-gram cartridge once local taxes are figured in. However, that's the same general price range as most other high-end cannabis vapes. As with almost any other product, you get what you pay for.