5 Best Blunt Wraps in 2023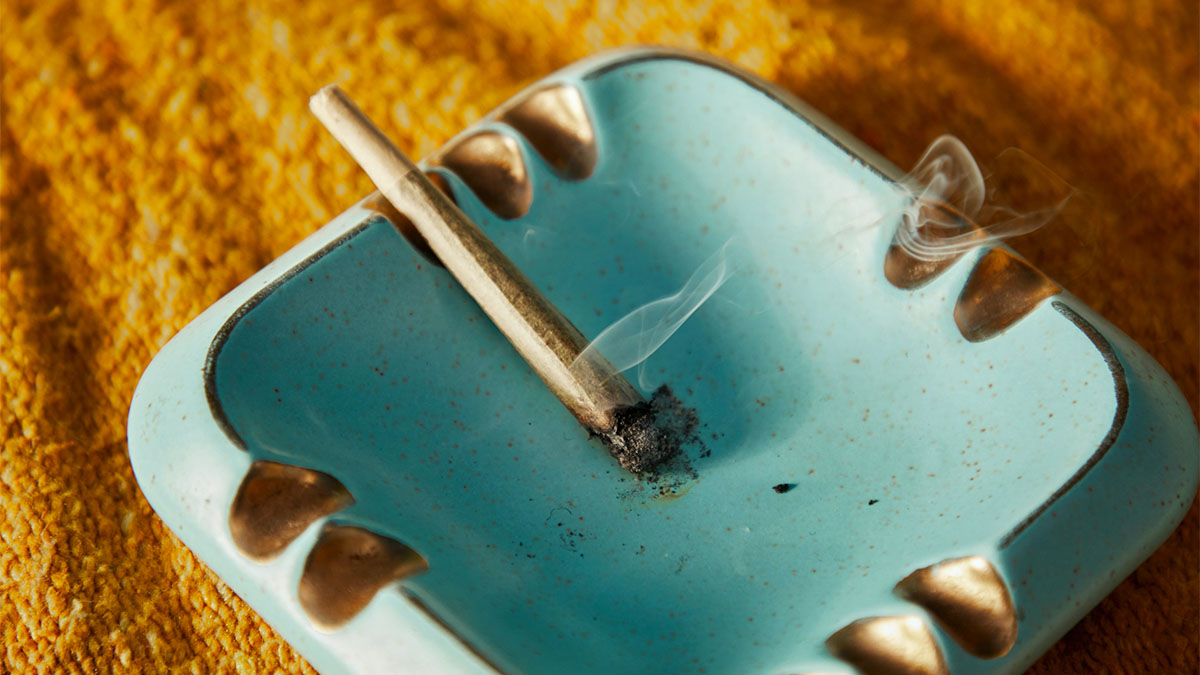 Most casual weed smokers had never even heard of blunts until about 35 years ago. That's when the term began appearing in songs by artists like Big Daddy Kane and King T — and then Redman told us all "How to Roll a Blunt."
In fact, Snoop Dogg didn't smoke his first blunt until 1993.
Throughout the 90s, various rap stars became identified with their choice of blunt wraps through their work: The Notorious B.I.G. and Redman with Phillies Blunts, Three 6 Mafia and Wiz Khalifa with Swisher Sweets, the Wu-Tang Clan, and Dutchies.
Today, smoking weed in cigar wrappers is a firmly-established custom in the cannabis world; one 2014 study found that 20% of smokers rank blunts as their #1 choice. But not everyone is buying cigars and emptying the tobacco. Less traditional and more convenient options have become more popular: blunt wraps.
Here's a look at this different way to roll blunts, along with a rundown of the best blunt wraps you can find.
What are Blunt Wraps?
A study conducted by the Columbia University Mailman School of Public Health [2] has found that cigar sales in "legal" weed states are dominated by the brands commonly used to roll blunts.
There's obviously something satisfying about grabbing a pack of Phillies, Dutch Masters, or Backwoods and rolling a blunt just like your favorite rapper has always done.
But there's a lot to be said for convenience, too.
Being able to break open a cigar, fill the wrapper with bud and seal it back up — without destroying it — demonstrates expertise but can be difficult for the dexterity-challenged. The easier and faster alternative would be to purchase cigar wrappers ready to be used to make blunts.
That's what blunt wraps are. They're like rolling papers but designed to accommodate the amount of weed needed to make a blunt.
And why stop at simply marketing repurposed cigar wrappers? Manufacturers have introduced a wide range of blunt wraps with added benefits or features.
Some of these products are similar to traditional tobacco leaf wrappers; the nicotine in the wraps adds a little "juice" to the smoking experience. Others are nicotine-free, designed to appeal to the health-conscious or those who can't use nicotine for health reasons.
There are blunt wraps made from hemp, organic hemp wraps, and ones offering much greater flavor choices than you can find in drugstore cigars.
All of them take most of the challenge out of rolling a blunt — perhaps "blunting" the experience for some but making it more enjoyable for others.
Let's check out the best blunt wraps on the market and then honor the rap world's pioneers with a ranking of the best cigars for blunt-rolling.
Best Blunt Wraps
Not all blunt wraps are created equal. Here's some of the cream of the crop.
1. Juicy Jays Hemp Wraps
Juicy Jays are the OG of blunt wraps, as they were the first major manufacturer to expand into the market in the 1990s. Hemp wraps are their latest product line, with no tobacco or nicotine contained in the blunt wrapper. Despite the use of hemp, the wrappers burn just as evenly and slowly as regular tobacco leaf ones.
These wraps are juicy and flavorful because of the company's so-called "triple-dip" manufacturing system. The wrappers are soaked in flavoring and left to dry for a week before the process is repeated twice more.
There are five flavors of Juicy Jay's hemp wraps Black N Blueberry, Grapes Gone Wild, Mango Papaya, Strawberry, Tropical Passion, and Natural.
The company also sells several lines of terrific tobacco hemp wraps, including larger "double wraps" in 14 different flavors. They're available in normal "wrapped around a straw" and easier-to-use "wrapmatic" styles.
2. Zig-Zag Wraps
Speaking of OG companies, here's one you know you can trust. After all, we'll almost guarantee you have some Zig-Zag papers lying around somewhere.
The company has jumped into the blunt wrap market with guns blazing. They produce four lines of blunt wrappers: Original, Natural Leaf, "'Rillos" (obviously, a smaller size), and easy-to-pack Cones. Natural Leaf is their newest offering, made from unprocessed, real tobacco leaves and produced in five flavors.
The other wraps are made from tobacco that didn't have the perfect appearance for hand-rolled cigars, and they're manufactured to burn slowly and evenly with the taste you'd expect from a traditional blunt. The greatest flavor selection is available for Original wraps; there are 14 delicious options, including vanilla, cherry, "Island," and of course, straight.
3. High Hemp Wraps
High Hemp is another company that's gone the "natural" route. Their blunt wraps are all made from organic hemp, tobacco- and GMO-free, and sold with filter tips. One of their stated motivations was to produce wrappers that were suitable for use by consumers who use CBD products; the wraps aren't infused with CBD, but the hemp provides it naturally.
There are nine flavors of High Hemp Wraps, including Baked Kookie, Grapeape, Dutch Cream, and Area 51 Green.
(Since we've mentioned CBD, there are also companies like Twisted Hemp that sell pre-rolled hemp blunts filled with CBD flower, in addition to their standard blunt wraps.)
4. King Palm
This company has only been around since 2016, but their handmade, all-natural cone wraps have become extremely popular for good reason.
These "doob tubes" are made from palm leaves, which burn longer than tobacco. They also come with filter tips containing flavorings, which can be squeezed to inject more flavor into your blunt whenever you feel the urge. An enormous number of flavor choices are available (as well as "natural" flavored cones), and the blunt wraps are sold in king roll, XXXL, mini roll, and "slim extendo" sizes.
5. Shine Gold Blunt Wraps
We'll close with an option that screams, "I'm an OG baller!" Shine Gold wraps are made from 24 karats edible gold.
Sure, the company makes natural wraps from broadleaf tobacco as well, but you're not going to turn any heads smoking an ordinary blunt. A gold one, though? You're guaranteed to have a successful night as soon as you fire one of these suckers up and leave gold ashes in your wake.
Just be prepared to pay the price; these sell for $35 for a pack of two.
Best Traditional Cigars for Blunts
A ranking of any product is bound to be subjective, and when there are cultural implications involved, the rankings can be even more controversial.
So take this list with a grain of salt. We're not trying to insult any old-school rappers — or their fans — by ranking their choice of blunt below someone else's.
Swisher Sweets: The best ability is availability, and these favorites are available just about everywhere. They burn nicely, they're easy to work with, and their familiar taste is terrific.
Dutch Masters: Who would want to argue with Missy Elliott? Dutchies take a little getting used to, but they're definitely satisfying.
White Owl: They're good, they're widely available, and best of all for regular blunt smokers, they're cheap.
Phillies: Biggie loved his Phillies Blunts, and they're still good today, although they burn a little quickly for our tastes.
Backwoods: We like the finished product, but…while you don't have to split them, you do have to be good with your hands to unroll them. You're probably better at that than we are.
Best Blunt Wraps: FAQ
Q: Is there enough tobacco in natural blunt wraps to be concerned about?
A: Some people like tobacco because nicotine provides a little extra buzz; others don't like the idea of inhaling any tobacco product. The amount of tobacco in the leaf probably isn't going to make a huge difference either way, so the choice of blunt wrap material is more of a philosophical decision than a health one.
Q: Are the wraps that come with filters healthier than smoking a blunt without a filter?
A: Probably a little bit, but the filters are usually designed to provide flavor to the weed rather than to protect you from its effects. Perhaps a better question: is there really anything in cannabis that you want to be protected from?
Reference
Schauer, G. L., King, B. A., Bunnell, R. E., Promoff, G., & McAfee, T. A. (2016). Toking, vaping and eating for health or fun: marijuana use patterns in adults, US, 2014. American journal of preventive medicine, 50(1), 1-8 [1].